Rafting can be enjoyed in all weather conditions! Get wet to have fun... Dare to take on the challenge!
Weather
The Importance of Weather for Safe Rafting Practice

The Arve is an iconic river that runs through the Alpine region, particularly Haute-Savoie in France and Valais in Switzerland. It originates in the Mont-Blanc massif, at the foot of the Argentière glacier, and covers about 107 kilometers before flowing into the Rhône River in Geneva. Due to its proximity to the Alps and the numerous glaciers that feed it, the Arve is known for its cold water and characteristic gray color, resulting from sediment presence. The river is a favored location for various activities, including rafting.
« What is the water temperature ? »
In Chamonix, it's around 3 degrees.
In Passy, it's around 7 degrees.
Rafting on the Arve provides a unique experience for water sports enthusiasts. The river's white waters offer different levels of difficulty, allowing paddlers of all skill levels to enjoy this adventure. The rapids of the Arve vary depending on weather conditions and water flow, providing a diverse range of experiences.

Weather Conditions and Safety :

When practicing rafting on the Arve, it's essential to consider several factors, including weather and water flow forecasts. As mentioned earlier, weather directly impacts navigation conditions. Heavy rainfall can increase water flow and current strength, making rafting more challenging and potentially hazardous. Thus, it's crucial to regularly check weather forecasts and ensure favorable conditions before embarking on the adventure.

« Can you go rafting when it's raining ? » Weather Forecasts :

Before planning a rafting outing, it's critical to consult local weather forecasts. Websites, mobile apps, and local meteorological services offer detailed information about temperatures, precipitation, winds, and general conditions for a given day. It's recommended to rely on trustworthy and up-to-date sources to obtain the most accurate information.


Water Flow and Rafting Conditions :

Weather plays a significant role in determining water flows in rivers. Heavy rainfall can lead to a significant increase in water flow, influencing rapid difficulty and overall navigation. Excessive precipitation can also result in sudden floods, rendering rafting dangerous or even impossible.
The Arve's water levels rise with heat, dependent on the melting of the Mer de Glace glacier, so water levels can increase due to high temperatures.

Safety is paramount when rafting on the Arve. It's advised to seek experienced and certified guides familiar with the river and its characteristics. They can provide insights into current conditions, assess participants' skill levels, and implement appropriate safety measures.

Aside from rafting, the Arve offers other outdoor activities such as kayaking, canoeing, stand-up paddleboarding, and fishing. Additionally, its stunning landscapes and surrounding nature make it an ideal location for hikes and walks along its banks.

« Will I be cold ? NO! »
You will be provided with brand new, very thick wetsuits (5mm).
A great outfit to protect you from the cold water. In conclusion, the Arve is an exciting river for rafting, offering a variety of routes and difficulty levels. However, it's essential to consider weather conditions and navigate safely with experienced guides. Get ready to embark on an adventure full of emotions and thrilling sensations on the Arve, amidst the magnificent Alpine landscapes.
Check real-time water levels in Chamonix and Passy:
Find us on Google Map :
BLOG
RAFTING : the adventure accessible to all
The most beautiful courses in Haute-Savoie.
Stag / Hen parties make these last moments of celibacy an absolutely unforgettable moment !
Whitewater sports : where ? when ? How ? for who ?
FAQ
Partners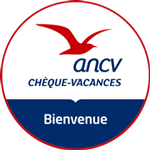 Useful links
We accept :
Cash, Checks, Holiday Vouchers, Bank Transfers