GIFT VOUCHERS
BE SURE TO PLEASE YOUR LOVED ONES FOR ALL OCCASIONS BY OFFERING AN ORIGINAL SPORTING GIFT EXPERIENCE !
If you want to offer a unique and unusual adventure, mixing nature, thrills and memories engraved forever. Don't hesitate, give someone an unforgettable adventure ! The gift vouchers offered are adapted according to the profile of the participants and their wishes. Discover them below, there is something for everyone !
Do you want to offer a gift voucher ? Here's the procedure to follow :
1. Choose your gift among the different activities, then the number of participants.
2. Pay online on our secure page.
3. Receive by email your payment confirmation with the order number, as well as the Gift Voucher in pdf.
4. Print the gift voucher at home. Enter your order number and write a nice little note !
5. The lucky recipient simply has to contact us to block the date of their choice. The gift voucher is valid for 1 year, during MONT BLANC RAFTING activity periods.
Everyone in the water !
BOOK YOUR DESCENT ONLINE
OUR GIFT VOUCHERS
Find us on Google Map :
BLOG
RAFTING : the adventure accessible to all
The most beautiful courses in Haute-Savoie.
Stag / Hen parties make these last moments of celibacy an absolutely unforgettable moment !
Whitewater sports : where ? when ? How ? for who ?
All-weather rafting.
FAQ
Partners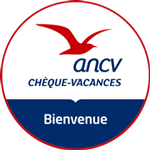 Useful links
We accept :
Cash, Checks, Holiday Vouchers, Bank Transfers